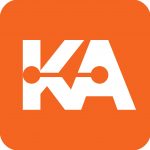 Kanalytics is India's First and only Media and Data Intelligence Insight as a Platform (IaaS) that provides Content analytics across all mediums, namely Publications, News Television Channels, Websites, Twitter, YouTube, Facebook, Koo and any other medium that impacts your brand, corporate or the industry.
Besides the mediums mentioned, it can also integrate external databases, for a deeper actionable intelligence, for instance, your Call Centre data etc. Our dashboard has customised deliverables, and when we say IaaS, we mean it. We DO NOT push articles published, instead, we push our analysis of how each medium affects us, within India, and across most nations in the world. Including China. We love difficult terrains.. 
All this comes from the long experience of the Founder and the team that has stuck to the dream for years now, nine by now. We benchmark ourselves with the world's best, and typically love to admit how its the clients who are our advisors, guides and mentors. And we are lucky to have long term clients. We believe it's a statement of their belief in us.